The Top Legal Recruitment Staffing in Boston
What separates Z Legal from our competitors is that we really listen to what our clients and candidates tell us about their job or job search requirements.
When experienced legal professionals build a legal staffing and recruitment company, the result is an agency that thoroughly understands law firm and legal department client needs. Our company leaders and recruiters include legal industry professionals, attorneys, in-house counsels, administrators and human resource professionals from law firms and corporate legal departments. A practicing attorney founded Z Legal Staffing and built it into the premier New England legal recruiting and placement firm.
A thorough understanding of the business side of law firms and legal departments and expertise in the subtleties of legal staffing provides added business value. Our team has walked in your shoes. We listen to your staffing and search goals and can suggest additional solutions that you may have yet to consider. We welcome discussions of these issues and more, including:
Law firm culture
Legal staffing trends
Legal department hierarchy
Law firm growth and expansion initiatives
Legal technology roles
Legal marketing and business development
Law Staff Legal Recruitment in New England, Greater Boston and Providence
Z Legal is part of the greater Boston and New England legal community. Our leaders sit on local and national boards, are frequent presenters at legal industry conferences and continuing education events, and sponsor and support legal association events in our community.
Our New England connections help us keep on top of the law firm and corporate legal community, anticipating legal department growth and change. In the legal business since 1984, we closely follow state, county and local government legal movements. Z Legal also works closely with law schools and select legal support training institutes, providing access to highly trained paralegals, legal assistants, legal tech, legal ops and compliance specialists.
Law Firm Jobs are Changing
Pandemic-driven concerns necessitated the shift to a remote legal workforce. This shift prompted more legal technology, better legal software and ultimately, many compliance and security challenges. As a result, new employees (including contract and project-based) are expected to have stronger technology skills than their predecessors.
Our recruitment and placement specialist are familiar with these new requirements and can assess the level of technical skills for both direct hire and temporary law firm jobs. In addition, when our clients need a legal specialist, we can pull from our area resumes or expand the pool of applicants by including remote and hybrid position employees that reside and work outside the New England area.
Another recent trend is more significant movement between firms. Lawyers may not stay at a firm for 40 years like their predecessors. We now regularly see senior legal staff shifting to non-profit work for end-of-career fulfillment, attorneys seeking alternate legal careers and lawyers moving into different practice areas.
Along with these other changes is the welcome shift to diversity and inclusion hiring. This shift makes our legal community more robust and competent, better able to address and assist the changing face of employees, clients and leadership. Our team is committed to helping law firms and legal departments address these changing needs.
Legal Placement Services – Serving New England Since 1984
We provide complete legal staffing solutions for greater Boston and New England, including Providence, and nearby Massachusetts, Rhode Island and New Hampshire cities. Z Legal knows you have choices regarding legal recruitment, placing and staffing, so we actively work to remain the top specialist legal staffing firm. As a result, many long-term clients turn to us to solve their legal hiring needs, whether they are looking for the next rain-making partner, a legal practice marketing specialist or a part-time interim assistant.
We know that legal placements are time-consuming and costly and must be handled discreetly and professionally. Listening to our clients and candidates makes all the difference, saving time and achieving excellent results each time. We welcome calls to discuss our services. Contact us today by phone or submit your request through our website.
Meet Our Leadership Team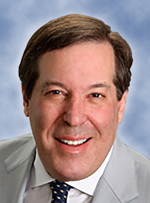 Marc Zwetchkenbaum
President
"Seeing our successful placements thrive is the greatest measure of success."
Marc Z
Career experience in recruiting and law led naturally to the creation of Z Legal Staffing. As a former commercial litigator and in-house counsel, Marc applies deep industry knowledge to his strategic search and placement approach for attorneys and professional legal staff. He builds solid and lasting relationships with law firms, corporations and government agencies who trust him to help refine the search and recruit highly qualified candidates.
Extensive professional experience and active participation in the New England Legal Community underscore Marc's commitment to the industry and the continued growth of Z Legal Staffing. In addition, he holds leadership and service roles in many national and local organizations, including:
Dana Farber Cancer Institute Board - Leadership Council
International Legal Technology Association
Jewish National Fund - Lawyers Committee
Legal Marketing Association
Legal Sales & Service Organization
Library Leadership & Management Association
Bar Associations – Admitted Massachusetts, Connecticut, Rhode Island and D.C.
Combined Jewish Philanthropies, Lawyers Committee
Women's Bar Association
Massachusetts Lawyers Weekly – Voted Top Recruitment Firm
Radio Entrepreneurs Employment Talk Show, Co-Host, Reporter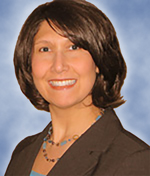 Amy Levine
Vice President
Gaining first-hand experience in the legal industry, Amy Levine worked at two premier law firms, Goulston & Storrs and Hale and Dorr (currently WilmerHale). This industry familiarity gives her insight into finding the right combination of skills, experience, and a collaborative and comfortable fit within the firm's culture.
Experienced in recruiting, coaching, counseling, professional development and career management, Amy received additional competency in these areas while obtaining her Master's Degree from Boston University. Amy has held board member positions in the Association of Legal Human Resource Managers organization (ALHRM). She dedicates considerable up-front time to each employer and candidate. This approach ensures a mutually beneficial long-term placement.
Our Trade Partners and Sponsorships
Association of Legal Administrators, Boston Chapter - Business Partner
Jewish National Fund
Lawyers for Israel
Massachusetts Paralegal Association
New Hampshire Paralegal Association
Unsung Heroes Awards, Massachusetts Lawyers Weekly - Marc Z and Amy Levine Unsung Heroes Panel
Hispanic Bar Association, Sponsor
Provisors
USA 500
Z Legal Staffing in the News
View the latest articles and media coverage for Z Legal Staffing